We believe God is calling us to advance His kingdom and the Great Commission (Matt. 28:18-20) by sending new missionaries to the harvest fields of the world.

Take a look at this intro video about Cru around the world today.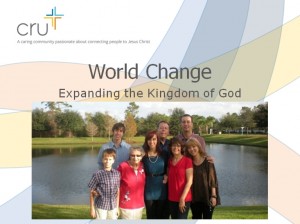 Take a look through our vision and calling presentation.
Also take a look at our ministry brochure, which you can also print for your friends.