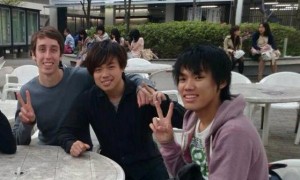 We're excited to tell you that our son Ben has decided to join Cru as a full time staff and ask to be sent back to Japan to help reach college students for Jesus!
His one year STINT will end July 1. He will return to Orlando to join staff, complete training and prepare for his full time assignment.
We are so excited for him! It's a great encouragement to see him take these steps of faith.
You can also keep up with him on his blog 27:4 Life, and on Facebook.
Our Son Ben Will Return to Japan